This year marks the 25th anniversary of the JORDAN Brand entering China. JORDAN has grown massively since then and more people wear JORDAN than ever, perhaps never understanding the true spirit behind the brand. JORDAN stands for never admitting defeat, for breaking the rules and ultimately always aiming higher. In the past 25 years, this spirit has transcended basketball and spread into other facets of culture. To remind China of this spirit, JORDAN teamed up with Wieden+Kennedy Shanghai and created this "Different Courts, Same Drive" brand campaign.
The campaign celebrates the brand's spirit through a series of stories about the famous faces who share Michael Jordan's insatiable hunger for greatness, to inspire everyone to find their own JORDAN spirit and aim higher no matter what court they play on.
To tell those stories in film, Wieden+Kennedy created the "Air Historian," a central character and key to sharing JORDAN's history with a fresh perspective.
"We wanted to create a larger-than-life, charming, walking/talking JORDAN encyclopedia. Since that person obviously doesn't exist, we invented him. This dude can convince you how a little sparrow is related to two-time CBL champion Guo Ailun or why bean sprouts are the perfect metaphor for Jony J's meteoric rap career. –Nick Partyka, Associate Creative Director
Played by the famous Chinese Comedian, Tong Monan, and spanning six episodes, the Air Historian series covers a wide range of stories from basketball, to street dance, skateboarding, hip hop, and fashion. Joining Tong Monan is a cast of star-studded characters, including Chinese professional basketball player Guo Ailun, Chinese professional basketball female player Yang Shuyu, MoreFree the Chinese streetballer, Guo Yu the founder of a legendary sneaker shop, Nicky a hip-hop dancer, Xiaohei the Skateboarder, rapper Jony J, and Edison Chen, the founder of CLOT.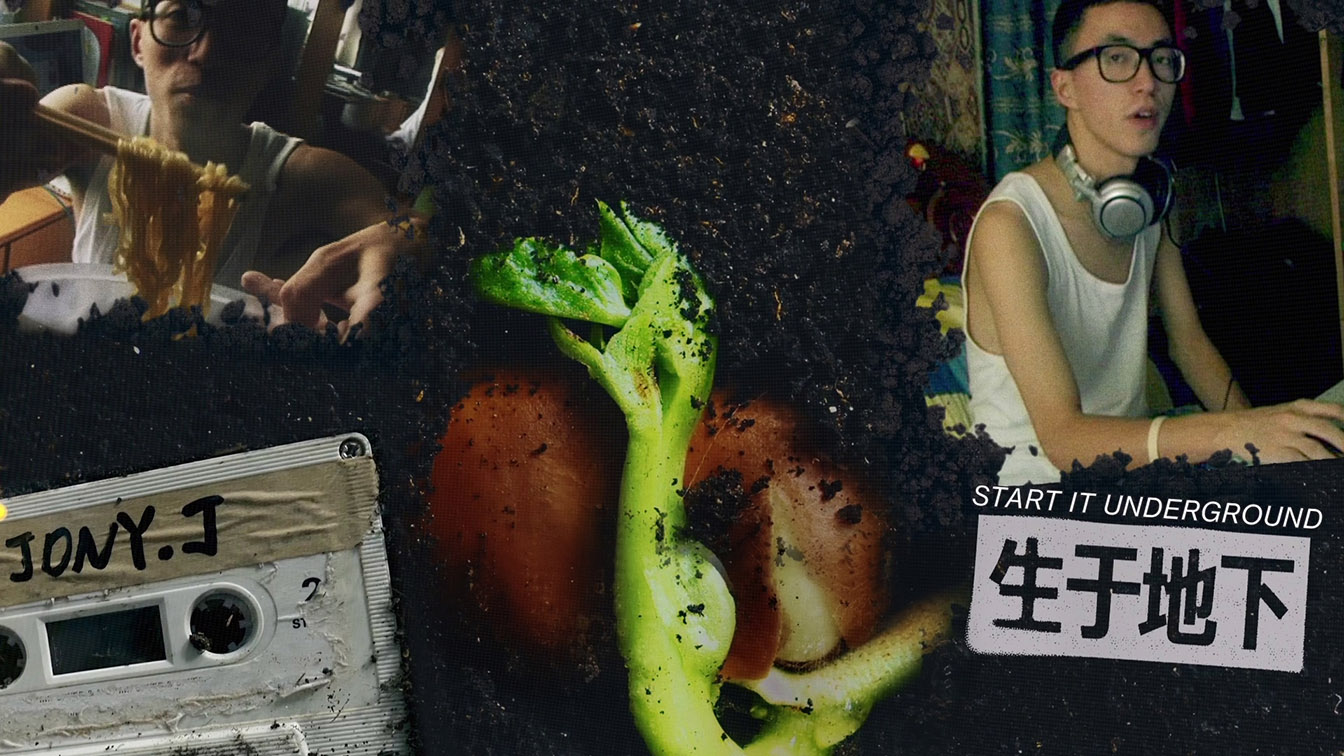 The Air Historian is the de facto know-it-all for everything JORDAN. He resides in a JORDAN museum slash laboratory and spends his days philosophizing the JORDAN spirit. Every episode is a peek into his mind, where he uses deeply rooted Chinese metaphors, fables, and idioms to draw wild connections, seemingly unrelated at first, but suddenly make sense when aided by interviews that the agency conducted over several months.
In parallel, Wieden+Kennedy crafted a series of visuals and animations that expand the 25th-anniversary celebration. The series showcases the famous faces from each episode and introduces the topics that each episode features.
Zhong How, Creative Director at W+K Shanghai, said: "JORDAN is no longer about one Jordan. It's about the family. The visuals brought this family together to demonstrate "Different Courts, Same Drive". Each one celebrates one main protagonist in their respectful court. And using motion further helped convey the idea by combining all of their worlds into a seamless singular one."
Several of the Air Historian's episodes have already gone to air over the summer and can be viewed on JORDAN's social media or the interactive digital museum developed for the anniversary.
Credits
Client: JORDAN
Client Contact: Andy Liu, Kaye Tsai, Edith Wang, Shawn Liu, Andes Yu, Mandy Wu
W+K SHANGHAI
Executive Creative Directors: Ian Toombs, Vivian Yong
Creative Director: Matt Meszaros
Associate Creative Directors: Jing Qiu, Nick Partyka
Senior Copywriter: Christy Chen
Head Of Design: Juni Hsu
Senior Designer: Dongni Liu
Junior Designer: Loop Lu, Tingru Hou
Senior Producer: Maggie Wong, Raymond Lau
Producer: Rony Chan
Senior Planner: Chris Kirkup
Planner: Bart An
Junior Planner: Katie Li
Group Brand Director: Qinna Ye
Senior Brand Manager: Yuting Zhang
Brand Manager: Lynn Kuo
Senior Brand Executive: Howan Tong